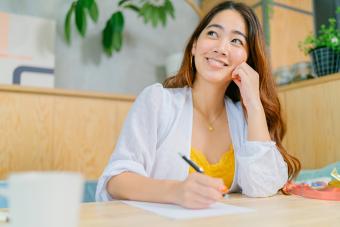 Writing a time capsule letter to a child is a great way to connect with them and help them understand this exact moment in time. It can be a really special experience for them to read your letter later on.
Time Capsule Letter to a Child
Whether you are writing to an existing child or a future child, a time capsule letter can be a truly meaningful, tangible object for them to hold on to and keep for the rest of their lives.
How to Write a Time Capsule Letter
When writing a time capsule letter to an existing or future child:
Adress them directly in the letter
Note why you are writing to them
Express how you feel in this moment and share some relevant memories
Discuss why you included certain objects in the time capsule
Note your hopes and wishes for them
Offer any words of wisdom or advice you'd like them to know
Time Capsule Letter to Child Examples
Looking at time capsule letter examples for a child can help you get started if you aren't sure how to write this letter. Reading through a few examples can begin to inspire your own letter. Keep in mind if you are writing to a future child, you can say "Dear future (insert relationship)".
What to Write in Time Capsule Letter to Daughter or Son
An example of a time capsule letter to a daughter or son:
Dear Blake,
I am writing you this letter to let you know how much I love you and to give you a glimpse into what your world is like today. Today's date is May 22, and as of right now, you are three years old. Today we celebrated your birthday, and you had the best time. You ate lots of chocolate cake (that's your favorite), and opened presents from friends and family members. I love you so much and had such a wonderful day celebrating you. You have grown into such a kind, curious, and hilarious toddler, and I love watching you explore the world.
My hope is that when you're 18, you open up this time capsule and get a snapshot of your toddlerhood. In this time capsule I've included:
Pictures of your loved ones
Memorabilia from our favorite neighborhood cafes and restaurants
A lock of your hair from your first haircut
A few pieces of artwork that you made
My wish for you is to always know how loved you are, and to forever live your life with the curiosity and kindness that you have now.
Lots of love,
Mom
How to Write a Time Capsule Letter to Grandchild
A sample time capsule letter to your granddaughter or grandson:
Dear Sheng,
I wanted to create a time capsule for you to enjoy long after I'm gone. I want you to know how much I've enjoyed our time together and also give you a glimpse into what my life was like when I was your age. I've included some pictures of myself when I was 16, as well as one of my favorite books, a list of my favorite movies, and a few napkins from my favorite restaurants. You'll find images of:
Me with my parents
Me with your grandmother (we met when we were 15)
Me with my dog
Me eating at my favorite restaurant
Lots of pictures of us together
While things are certainly different for a 16-year-old today, I want you to remember how much we have in common. I am very proud of the person you are developing in to and my hope for you is that you always follow your dreams. When it came to work, I wasn't able to follow my passion, but I really hope you do. Even after I'm gone, remember that I will always be with you. I love you so much.
Papa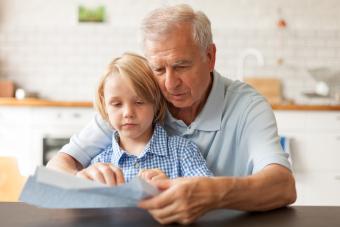 Time Capsule Letter From Parents
A sample time capsule letter from parents:
Dear Kiara,
Right now we are still patiently awaiting your arrival. Your mom is 8 months pregnant, and we are so beyond excited to meet you. We decided to create a time capsule for you that you can open when you're 18 and see what it was like for us before you came into the world. In this time capsule we've included:
Pictures of our the house where you will live
Images of your nursery
A list of nursery rhymes and music that we've been singing to you every night
Sweet notes from your baby shower from loved ones
A list of the "it" toys and baby gear that are popular now
The prices of baby accessories and clothing
You are already so adored and we hope that you always feel unconditional love, guidance, and support from us. While we know we'll make mistakes as parents, we will work hard every day to ensure that you have the best life possible and grow into the person you want to be.
Love you,
Mom and Mommy
Time Capsule Letter for 1-Year-Old
A sample time capsule letter for a one-year-old:
Dear Aliyah,
You are only one-year-old and we couldn't love you more. You have brought so much light into our life and we could not imagine our world without you. We wanted to create a time capsule that you can look back on when you're a bit older, so you can see what the world was like when you were growing up. In our time capsule we've included:
Clippings from newspapers stating major world events
A list of prices of groceries that we typically buy
Memorabilia from our favorite places to take you
Business cards from our go to restaurants
A list of the typical gadgets and technology we use on a daily basis and the cost of each
A list of our favorite movies and music
A list of your favorite songs, shows, and books
Our wish for you is that you always go with your gut and follow your dreams. We will always support you and stand by your side no matter what. We love you so much!
Love,
Dad and Mom
Time Capsule Letter
Crafting a time capsule letter for a child or future child is a sweet way to tell them about this moment in time, while also expressing your feelings towards them, as well as any hopes you have for their future.